Teaching your kids to discover their hobbies is an exciting part of family life. And, when it's something as creative as photography, the possibilities are endless. So, if you're thinking of introducing your children to life behind the lens for the first time, you're in luck! Here, Kirsty Prankerd from Write From The Heart discusses some great ways you can encourage your little ones to fall in love with photography.
Finding a hobby that the children love isn't always easy. But, with research revealing that taking a photo a day provides a boost to general wellbeing, and promotes mindfulness and self-care, it might be worth getting your little one engaged with life behind the camera sooner rather than later (Sage Journals).
With so much uncertainty all around us during the pandemic, especially for children who are still in the early stages of trying to making friends and learn new things, it's important to give your little one as many positive experiences as possible. So, whether you help them to create a photo album they can progressively add to as they grow, or show them the ropes when photographing wildlife, there are so many ways to encourage them to love photography. Here, I'll be sharing some of my favourite creative photography projects you can try with the kids.
Help them to Build their own Photo Album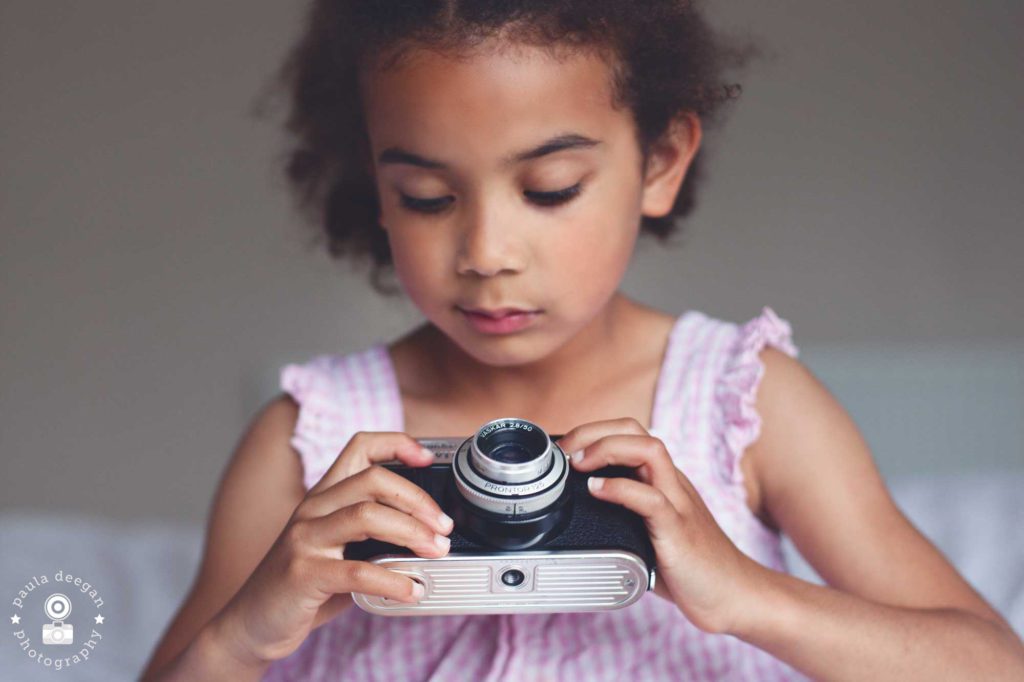 We all cherish our photo albums, and your little one will be no different. Helping them to take photos and organise them into their own little picture book will encourage them to think more creatively when they're behind the camera.
You could even make it a family tradition between you, to create a photo album per year of their life, so they have lots of lovely memories to look back on when they're older. Doing this will get them ready and excited to snap photos whenever they see a good opportunity, and build on their love for photography.
Introduce them to Photographing Wildlife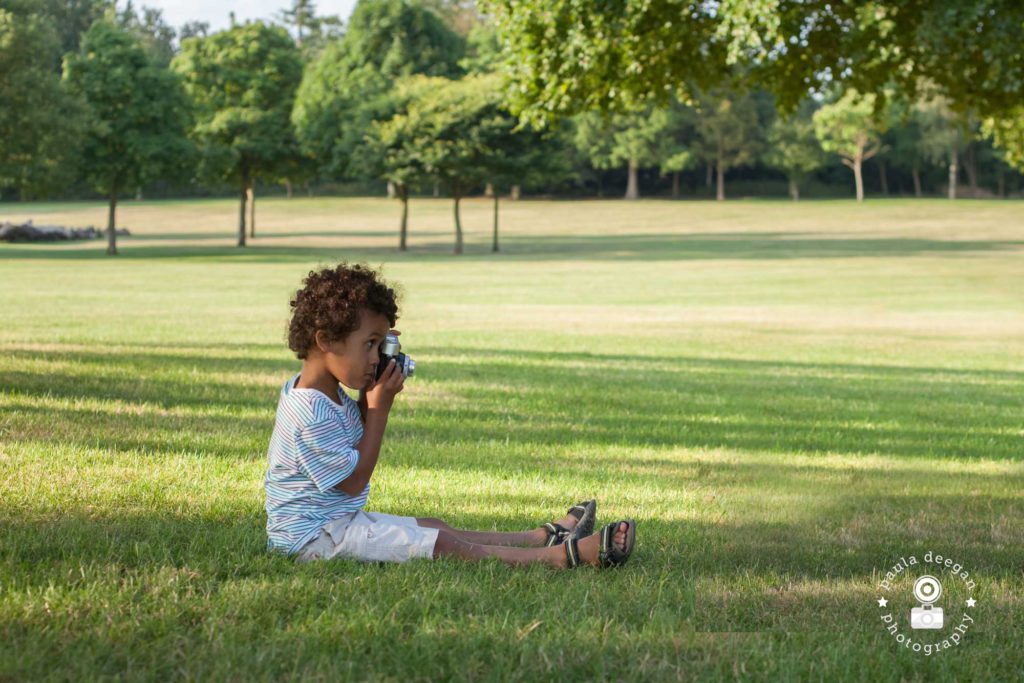 Now more than ever, we are all enjoying getting outdoors and appreciating the beautiful, natural world around us. But, did you know that taking the time to photograph the wildlife you see on your walks can actually boost your child's mental wellbeing and help them to connect with the world around them? And, it would certainly provide them with a much-needed break from watching TV.
Not only will photographing wildlife help your child notice more about the animals they share their world with, but there's also evidence that taking part in creative activities such as photography and drawing can improve mood and wellbeing (MentalHealth.Org.Uk). So, why not pack a camera for your next autumn walk and see what they capture?
Help them Make a Happiness Journal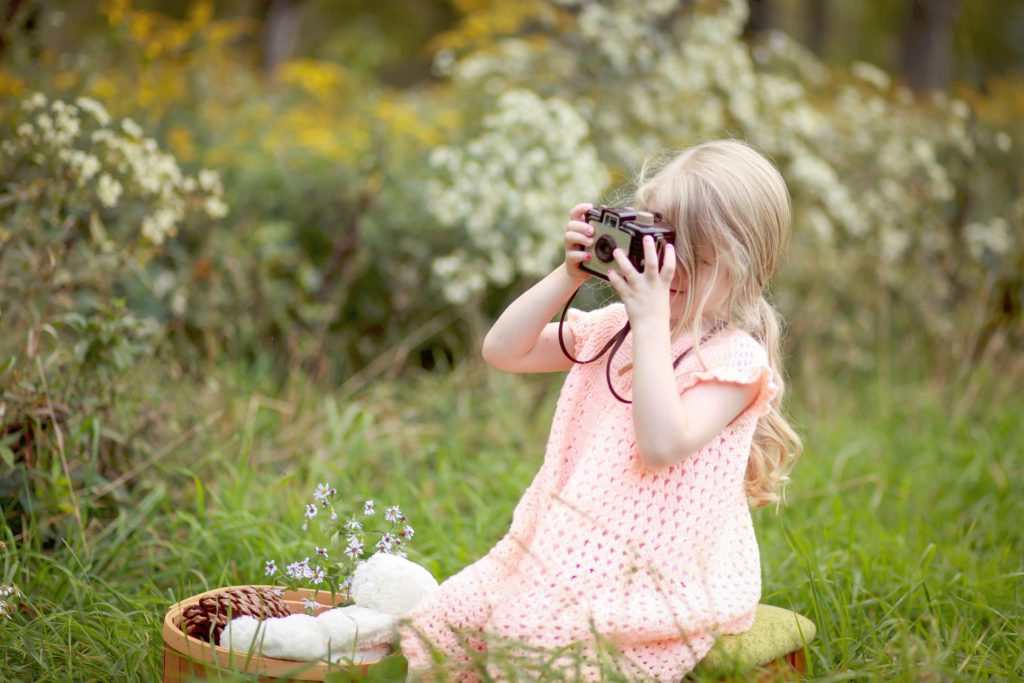 Happiness journals are becoming more and more popular, and during these uncertain times your child may be more likely to need a pick-me-up. And, the beauty of your little one making their own happiness journal is that they can include things that genuinely interest them and appeal to them. You can challenge them to take and include one picture a week of something that makes them happy.
If your child loves writing, leaving lines next to their photos will allow them to express themselves and recall what they saw or how they feel. You could even write specific questions for them to answer to make it even more fun!
Set up a Scavenger Hunt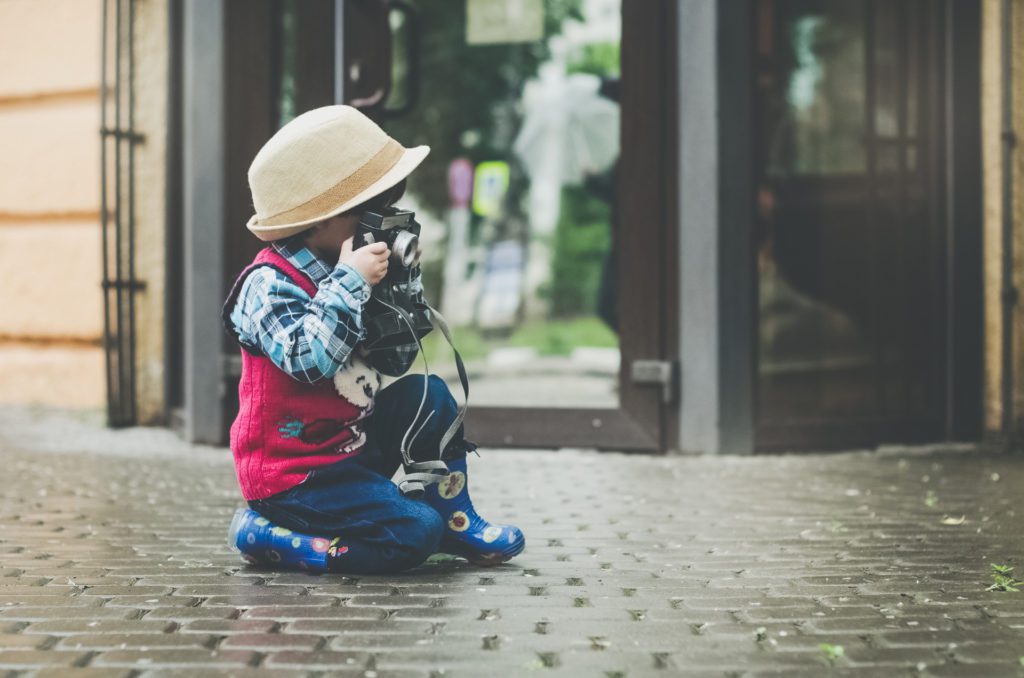 Kids love a challenge, and a scavenger hunt is the perfect one to bring out their competitive side. And, encouraging them to find certain items and take photographs of them is the ideal way to show them an extra fun side of photography.
This could include getting them to find and take photos of birds, squirrels, leaves, trees and anything else which you think they'll enjoy seeking out. You could even suggest adding these photographs to their photo album to serve as a memory of the great game you played together.

If the weather isn't on your side, don't worry! You could create an indoor scavenger hunt for them. For example, asking them to take as many pictures of blue items as possible.
Create Memories by Hiring a Family Photographer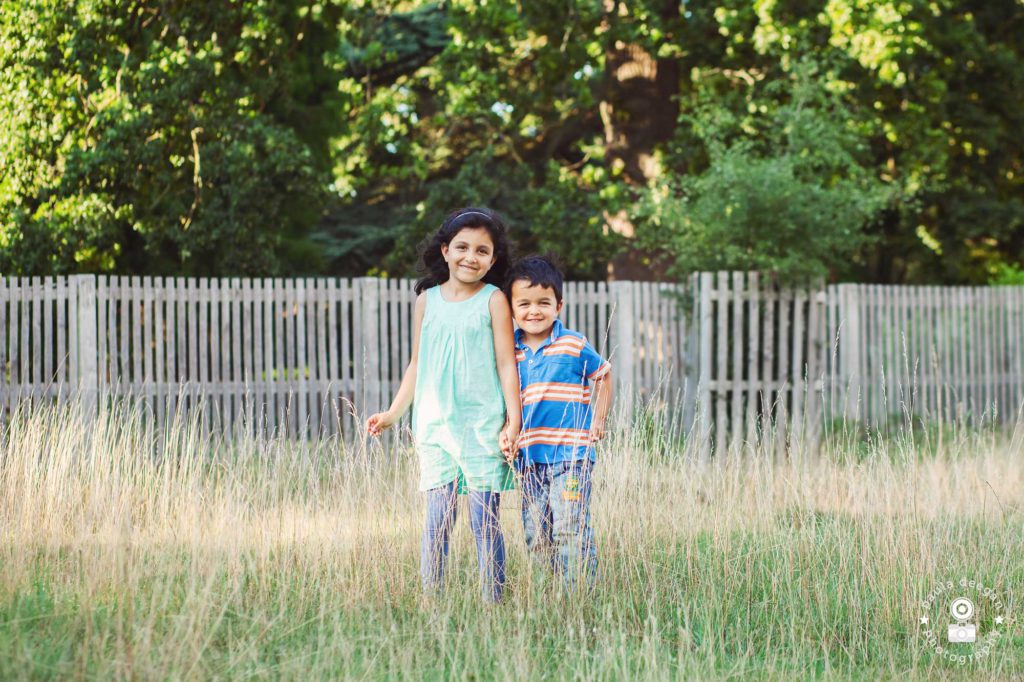 Family is an incredibly important concept for us all, but for little ones who rely on you for everything, it's their whole world. So, what better way to pique their interest in photography than by hiring a professional family photographer to come and take some snaps of you all together? Not only will this introduce them to the idea of having their photo taken, but when they see a professional in action it might spark their curiosity about photography itself. You could even see if they'd like to have a go at taking some photos of the family after!
When having the photos printed, it might be a good idea to order some extra copies so that your child can add them to their own personal photo album. These will serve as a great memory and they'll love comparing family photos through the years.
Get your child interested in photography with any of my five creative projects. Not only will it help them to learn new skills, but they'll capture a tonne of memories that you can both look back on and enjoy!
Photo credits
All photos by Paula Deegan Photography except:
Header Image by Hong Manh
Happiness Journal image by StockSnap
Set up a scavenger hunt image by Victoria Borodinova