In today's digital world, the first time someone meets you in person, may not be the first time they engage with you; the first time is likely to be online. Whether you're an entrepreneur, actor, lawyer or fitness trainer, your profile photo is like the logo of your brand and it's vital to have a good quality photo to project professionalism and show that you mean business!
Here, Paula Codrington owner of Paula Deegan Photography discusses 7 ways to prepare for a professional headshot so you can make sure your first impression is great one!
1. Choose a Style that Reflects your Personality & Industry
Your headshot should work for your market and expresses your personality and strengths. Think about how you want to come across. You want to look like 'you' but in the way you want 'others' to see you in your role. If you work in a creative industry, you'll want to avoid looking too corporate, keep your outfit smart but casual. If you're a lawyer, then go for a formal look with a jacket and tie and smart accessories.
Remember that people do business with people, so be yourself.
Studio vs Environmental
Your photographer will have their own style but your choice of background / setting will have an impact too. There is more focus on your face in a studio headshot (because there are fewer distractions), however, in a good quality environmental portrait, the background should be considerably more out-of-focus that the subject.
Headshots vs Portraits
The terms professional headshot and portrait are often used interchangeably but while the types of photos have some overlap, there are often differences. Knowing the differences will help you better communicate with your photographer about which type of look you need to promote yourself, your work or business.
A professional headshot is a type of portrait, it's usually a tight crop of the face from the shoulders up. The subject is camera aware and typically looking at the lens. This is ideal for a profile photos for platforms such as LinkedIn, Facebook or Twitter where there is only a small space to see your face. If your face is too small within it, you may not be easily recognisable.
A portrait is a much broader term – essentially any image there the subject is aware she is being photographed (even if she's not looking at the camera). Depending on your role and what you need the photo for, a headshot or portrait might be more suitable.
2. Choose clothes that suit you and fit well
Your clothes make a big difference to how you feel and this will come across in the photos. Choose clothes that fit you well and that you feel confident wearing. Try them on and check them in front of a mirror beforehand. Do they fit well? Are there any pulled areas e.g. around buttons? Does a jacket look good buttoned up as well as unbuttoned? Does anything gape? Is the neckline suitable for the image you're trying to reflect?
Most professional photographers will allow clients to bring a range of outfits to a shoot so check beforehand.
What to Wear for a Professional Headshot - Women
What to Wear for a Professional Headshot - Men
3. Be honest
Many people worry that they look too young or old and think they'll be judged for it but it's still possible to be yourself while projecting the right image. Be honest with your photographer in telling her the things you do and don't like about your image. Perhaps you have a favourite side or you might prefer to be looking 'away' from camera. It's always helpful to show your photographer a photo from the past that you do like so she has something to work from.
A great headshot should always look like you - just an enhanced version of you!
4. Don't schedule meetings too close to your session
Try not to schedule meetings too close to your session. You don't want to arrive at your session feeling anxious beforehand have to rush off afterwards to attend an important meeting.
5. Arrive early
Aim to arrive a few minutes early so that you have time to meet your photographer, relax and check your appearance and before the shoot. Brush your hair, check your teeth (and make-up), check your tie is straight and that you are happy with your look.
6. R e l a x
If you're feeling prepared then you have nothing to worry about – as the saying goes: If you look good you feel good. If you feel good you look good.* However, if you do feel nervous, then try taking some deep breaths beforehand.
7. Prepare beforehand
Ahead of your headshot session: get your haircut / coloured, drink plenty of water to hydrate yourself, exfoliate and moisturise your skin and get a couple of early nights. Make sure you outfits are all clean and ironed and ready to go...
You will feel more confident in front of the camera and it will come across in the photos!
* quote by Deion Sanders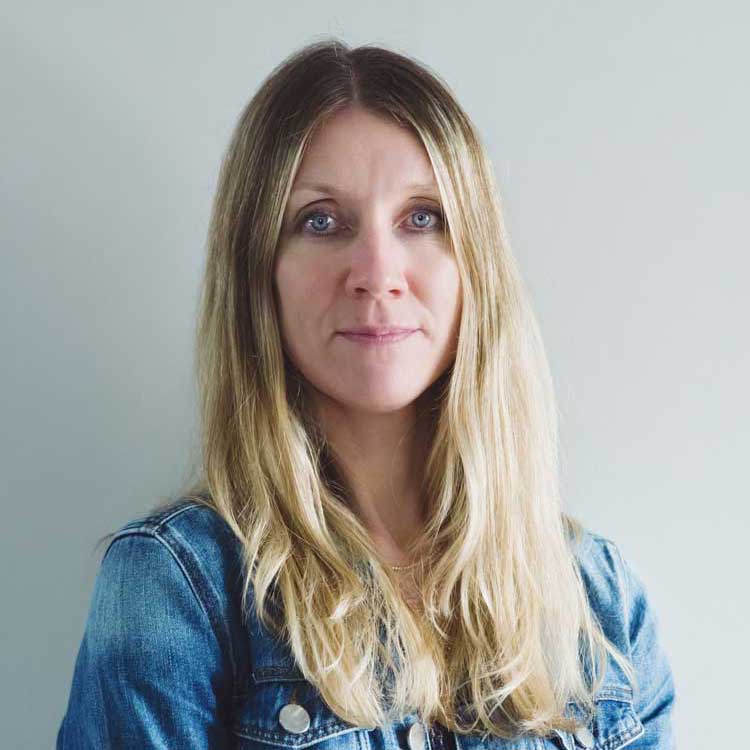 Paula is a Photography Institute graduate & owner / photographer at Paula Deegan Photography since 2014. Paula creates beautiful, emotive, creative photography for families and professionals across Surrey & South West London.