You want to book a portrait photographer for your family but you're struggling to choose from the huge choice of family photographers in your area. Sound familiar?
So what makes a good family photographer and what should you consider when choosing one? Paula Deegan has been on both sides of the coin and discusses her top tips for choosing the best photographer for your family and why a good fit is important to photographers too.
1. Pick a photographer whose style you love!
Only you know what type of photography you'd like to see displayed in your home. Do some research online, look at different photographers' portfolios and try to pinpoint what sort of style appeals to you. Photographers' styles are unique to them and come in all shapes and sizes. Photography is as much to do with the people in front of the lens as the person behind it.
I love this quote by Ansel Adams
"You don't take a photograph just with a camera. You bring to the act of photography all the pictures you have seen, the books you have read, the music you have heard, the people you have loved."
2. Choose a photographer who specialises in 'family photography'
This may sound obvious but if you're hiring a photographer to take family portraits, it's best to choose someone who does exactly that. Some people believe that a photographer can photograph anything. This may be true to some extent but when you're paying for a professional job, you need to know they are competent in the specific area they're being hired for. It's also important to choose a professional who's an expert in the specific type of family photographer you're after. An outdoor / location family portrait will have a slightly different skillset to a studio family photographer and vice versa. Check out their portfolio for examples of relevant work.
3. Be clear about your end goal
Are you looking for framed wall art? An album? Digital files to print yourself? Make sure the photographer you pick offers the type of products that will get you the end result you're after.
4. Choose someone who's a good fit for your family
When a photographer makes you and your family feel relaxed, you'll enjoy the shoot and this will be shine through in your photos. Happy expressions are the result of a good time so it's important you have a good experience. If you have young children, choose someone who's experienced with photographing children and who'll make it fun for them! If you have elderly relatives in your shoot, make sure your photographer is considerate to how mobile they are when choosing a location.
5. Consider price but don't let that be the overriding factor
Of course price is a big factor, we all have budgets to work to. However, don't pick a photographer based solely on price. Remember the reason you're booking a family photographer in the first place is to capture the true essence of your family and to allow you to savour those precious moments for years to come.
Consider these elements too:
How much experience do they have? (Check how long they've been in business and whether they have a professional qualification)
What's included in their packages?
Do they provide a comprehensive contract?
Do they offer quality prints / frames?
Do they edit the photos? Obviously the raw ingredients have to be captured in the photo to begin with, but skilled editing can add a real 'wow' factor!
6. Be mindful about how much time and effort YOU'LL realistically put into organising the photos
You might think you want a package that just includes digital files so that you can print them yourself as many times as you like. But how likely are you to get round to doing it? Are you the sort of person whose wedding photographer took digital files and you've NEVER gotten around to printing them out and putting them in an album?
There's no point paying for a professional shoot if the digital files are going to end up in a drawer.
Organising photos can be fiddly and time-consuming so it's often easier just to just pay a little more and get the photographer to do the leg work. Most photographers will use a professional print lab so you can rest assured your prints will last as they won't come with an unexpected green tinge or low quality, quick-fading inks.
7. Go with your gut feeling
Get in touch with the photographer and ask lots of questions! Are they flexible? How far will they travel? Where do they shoot? Are they the sort of person you could enjoy hanging out with for an hour or two? Are they available?
Once you've done your research go with your gut feeling! Good luck with finding the perfect photographer for your family.
Do you need a family photographer who covers Surrey / South West London? Paula Deegan is based in Epsom and offers beautiful, emotive portraits for warm-hearted families. Check out her work here: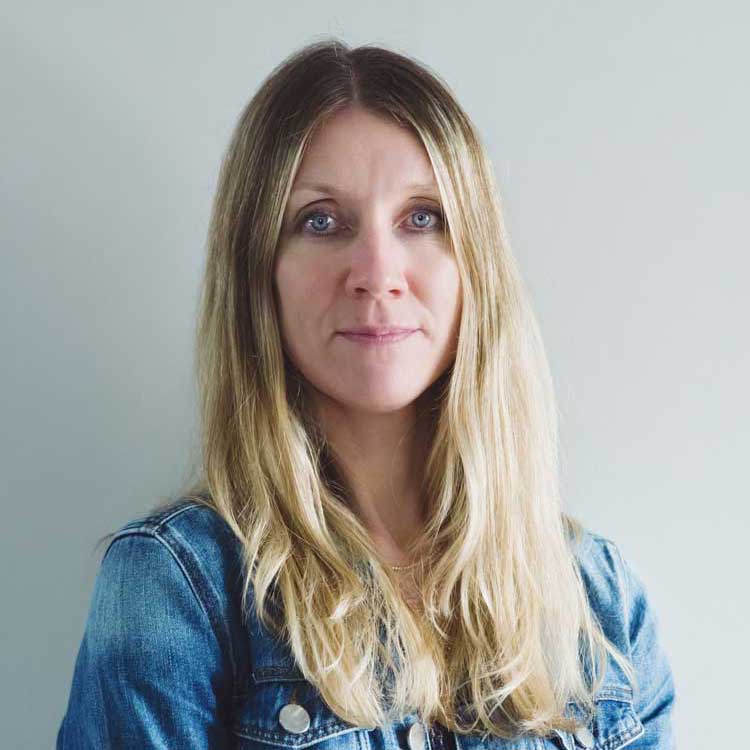 Paula is a Photography Institute graduate & founded Paula Deegan Photography in 2014. Paula creates beautiful, emotive, portraits for families and professionals across Surrey & South West London.